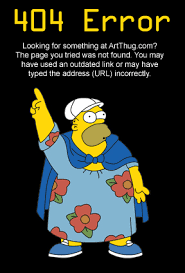 As a blogger or webmaster or even as a internet user, sometimes you get irritated whenever your readers receive a 404 Page Not Found error on your website. This serious problem will definitely affects traffic hits and sometimes ads revenue. If you can't find any solutions to this matter, then try heading to Errorlytics, a website that helps you to fix websites that has the Page Not Found error by providing tools that transparently fix the problems quickly and with ease.
Errorlytics
is an easy to use service that centralizes reporting and handling of 404 "Page Not Found" errors for your websites. Errorlytics gives you the tools to transparently fix the problems quickly and easily so they never happen again.
* Tracks your websites' 404 Page Not Found errors.
* Transparently redirects users and clients away from 404 Not Found pages.
* Increases your websites' SEO (and users' happiness!) by eliminating 404 errors.
All we need to do is to insert a script into the website and whenever a 404 error occurs, it'll automatically tracks it and submit the information to Errorlytics service. It'll then redirects the user to the destination you've set under the "rules" section.
Its done after setting up free 404 management tool.
Errorlytics can be used on multiple platforms such as
Wordpress
and
Drupal
. It's developed by Accession Media and claims to have handled over 1 million errors.